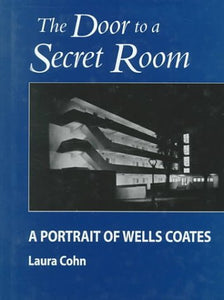 NOTE: THIS IS A VINTAGE COPY AND NOT NEW.
RARE AND OUT OF PRINT.
Hardback, 240 pages
By Laura Cohn
Wells Coates is regarded as a seminal figure in the modern movement in architecture in Britain. In this work, his daughter, Laura Cohn, illustrates the conflicts, qualities and disappointments of the man. A portrait rather than a biography, it traces his ambitions, successes and disappointments. The unhappy story of his marriage shows one part of his life experience; relationships with friends, colleagues and enemies reveal another side. The longest chapter, "Lawn Road Flats" provides an account of how plans evolved for Coates' first block of flats, and of the relationships between the architect and his clients. The story appears in the light of controversies surrounding the ownership of the flats by the London Borough of Camden and doubts and fears about the future of the building.
Laura Cohn was the daughter of Wells Coates. She was an editor at Max Reinhardt and the Bodley Head, 1953-61, and at the Clarendon Press, 1965-69. She became a Senior Lecturer in Publishing at Oxford Polytechnic (now Brookes University) and taught there from 1970 to 1984.
Size 17.8 x 2.5 x 23.5 cm