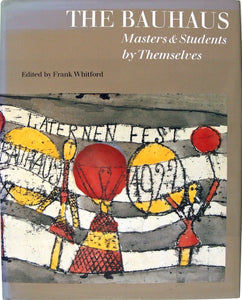 NOTE: THIS IS A VINTAGE COPY AND NOT NEW. 
RARE AND OUT OF PRINT.
Hardback, 328 pages 
By Frank Whitford
"This selection of Bauhaus documents has been drawn from a very large number of published and unpublished sources. Some documents have never before been published, while others appear here in English for the first time. Although the specialist will find some familiar things here, there is also much that will be unfamiliar and perhaps even surprising.".