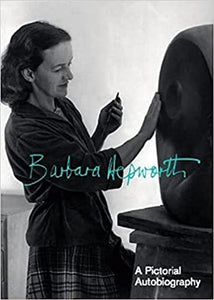 Paperback, 134 pages
An intimate portrait of the life of Barbara Hepworth, beautifully narrated in her own words and illustrated with her own pictures. A unique insight into both the creative and personal world of one of the greatest sculptors and women artists of the twentieth century.
This extraordinary record of an artistic life, a kind of autobiographical scrapbook interspersed with the personal musings of Hepworth herself, was originally published in 1970 and revised in 1978, three years after her tragic death. Since then the book has become an established classic and has remained in print for over forty years. Personal memorabilia, photographs, drawings and newspaper cuttings are placed alongside Hepworth's writings on art, sculpture, family, life and the appearance of the world that she found so fascinating. Stimulating and thought provoking, this insight into the life and mind of one of Britain's greatest ever sculptors remains as inspirational today as ever.